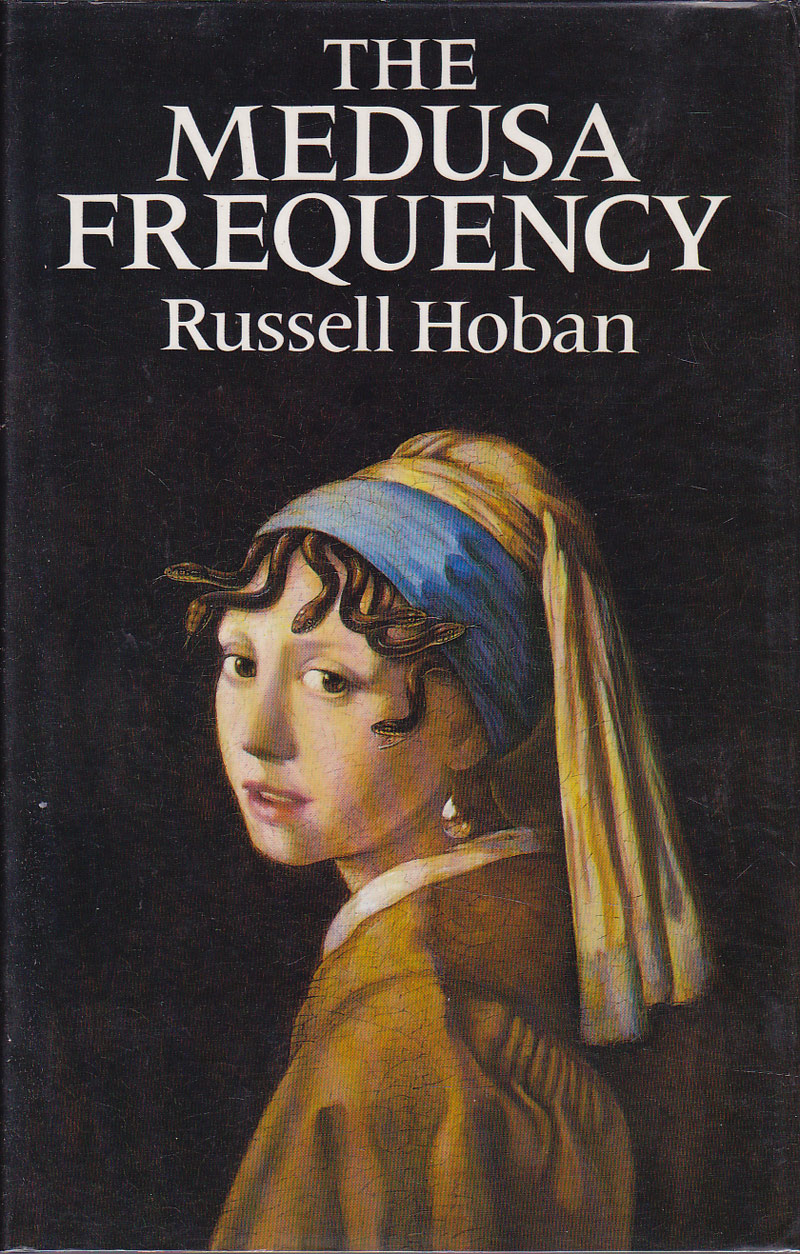 The cover of the
first edition
The Medusa Frequency Concordance
This page offers a Key Word in Context (KWIC) Concordance to Russell Hoban's 1974 novel The Medusa Frequency.
The text of The Medusa Frequency is © 1987 Russell Hoban.
Search
A Note on Page Numbering
Page numbers in the concordance refer to
the UK first edition (Jonathan Cape, 1987)
the Picador paperback edition (1988) and
the UK 20th Anniversary Edition (Bloomsbury, 2002)
The 2021 Penguin edition in the Modern Classics series was completely reset, with significantly less text on each page, resulting in 176 pages as against 160.
The table shows the start pages of each chapter in
the Cape, Picador and Bloomsbury editions.
| | | | | |
| --- | --- | --- | --- | --- |
| Chapter | Page | | Chapter | Page |
| 1 | 7 | | 15 | 103 |
| 2 | 8 | | 16 | 107 |
| 3 | 12 | | 17 | 113 |
| 4 | 17 | | 18 | 124 |
| 5 | 31 | | 19 | 126 |
| 6 | 42 | | 20 | 127 |
| 7 | 49 | | 21 | 129 |
| 8 | 53 | | 22 | 133 |
| 9 | 58 | | 23 | 134 |
| 10 | 63 | | 24 | 136 |
| 11 | 68 | | 25 | 137 |
| 12 | 75 | | 26 | 139 |
| 13 | 80 | | 27 | 141 |
| 14 | 93 | | 28 | 143 |
The Medusa Frequency Concordance is hosted by The Spoonbill Generator